Special Sessions
ICDPA 2024 | June 19-21, 2024 | Phuket Island, Thailand
Special Session I: Application of Data Processing Techniques to Social Sciences and Medical Studies
Brief Introduction: With the significant advancement in data mining techniques and machine learning models in recent years, big data processing techniques have become the focus of current research and result in important applications in many fields. Today we live in a digital world, the impact of big data processing plays a vital role in people's daily life. Social sciences and medical research matter in day-to-day human behavior and life quality. In this special session, we probe research works on applying data processing techniques to social sciences and medical research that cast positive impact on the society.
Scope: We welcome research papers that address data processing techniques with applications to the following related (but not limited to) fields: geography, history, environment, public affairs, physical activities, medical and drug research, healthcare, and public health management.
Chair: Prof. Lan Yang, California State Polytechnic University, Pomona, USA (Email)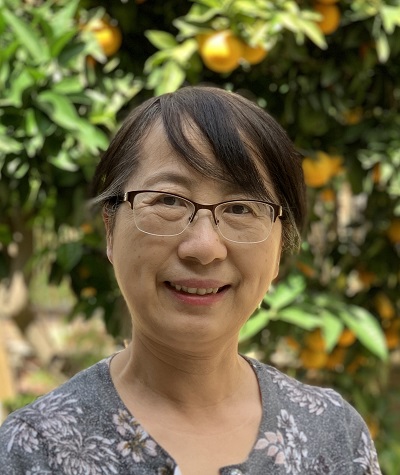 Professional Experience: Sept. 1990 to present: Faculty member, Computer Science Department, Cal Poly Pomona; Professor (2000 - present), Associate Professor (1996-2000), Assistant Professor (1990-1996). Department Chair (June 2006 – December 2007), Graduate Coordinator (June 2001 – Sept. 2005); Sept. 1989 – June 1990: Lecturer, Computer Science Department, California State University, Fresno. June 1989 – August 1989: Visiting Scientist, School of Computer Science, Carnegie Mellon Univ.; Oct. 1988 – June 1989: Visiting Assistant Professor, Dept. of Computer Science, Oklahoma State Univ.
Recent Scholarly Activities in Data Science: Co-director, Data Science Hub, Cal Poly Pomona (2018 – present); Coordinator, Data Science Minor, Cal Poly Pomona (08/2020 – 06/2022); Campus Coordinator, CADSE - California Alliance for Data Science Education (2020 – present); Advance Associate for NSF CPP ADVANCE program (2010-13); New program development: Minor in Data Science, also working on Certificate in Data Science; New course development: CS1260 Python for Beginners, CS2520 Python for Programmers, CS4650 Big Data Analytics and Cloud Computing, CS2410 Fundamentals of Data Science; Board Member: Pasadena City College Data Science Advisory Board; Technical Committee Co-Chair, Program Committee Co-Chair for several IEEE international conferences on data science, 2020 – present.

Please submit the paper via linkage: https://www.zmeeting.org/submission/icdpa2024